EPC contractor MossIA finalizing tunnel excavation in Moss, Norway
The SMS 2A project between Sandbukta and Saastad in the city of Moss, Norway recently reached an important milestone, finalizing 6 kilometers of tunnel excavation. MossIA has thus finished excavating both the Carlberg- and Mossetunnels.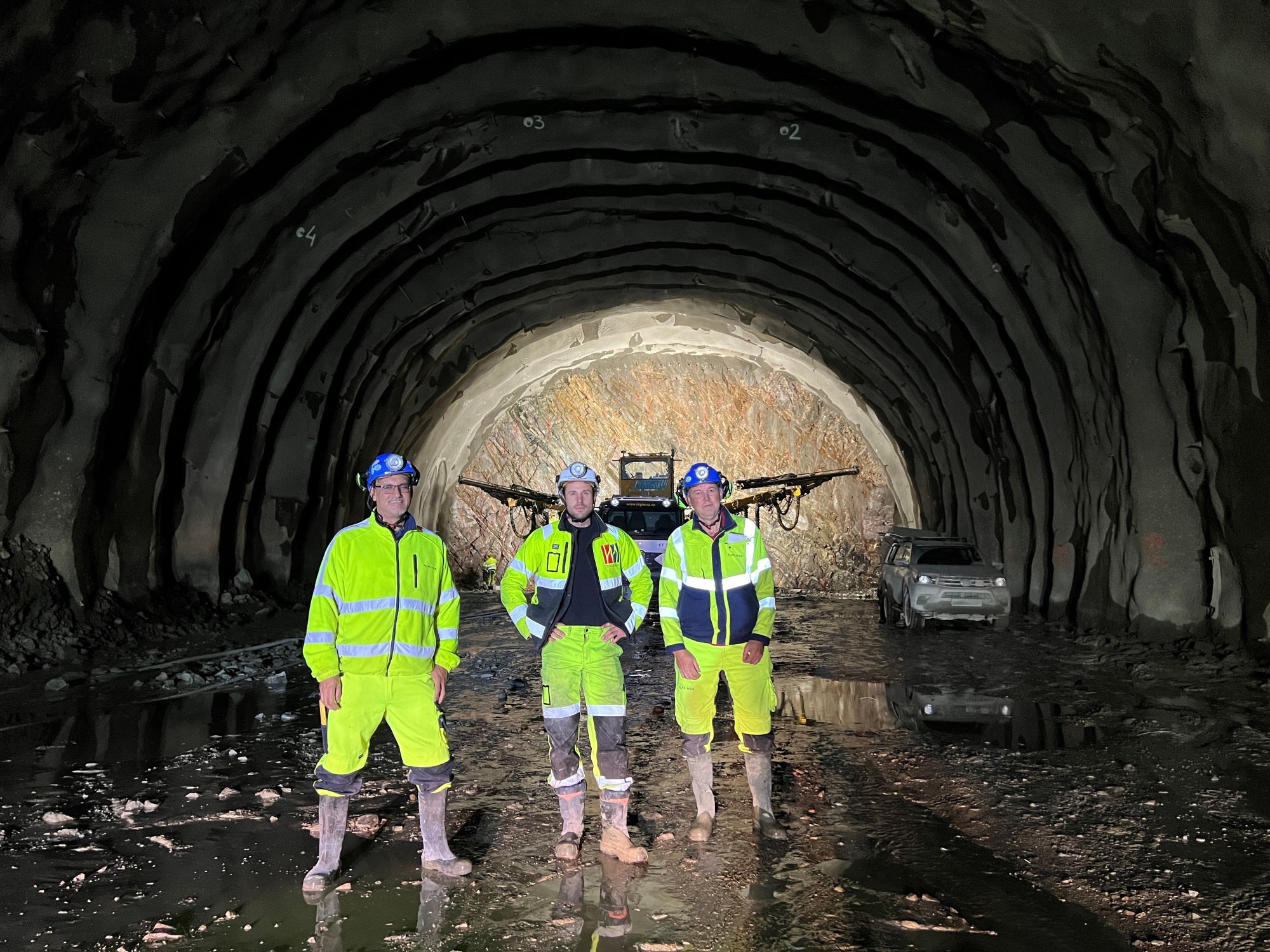 After establishing the adit tunnels, the works on Mossetunnel began in April 2020 respectively September 2020 in Carlberg main tunnel. Excavation was achieved with conventional drilling and blasting.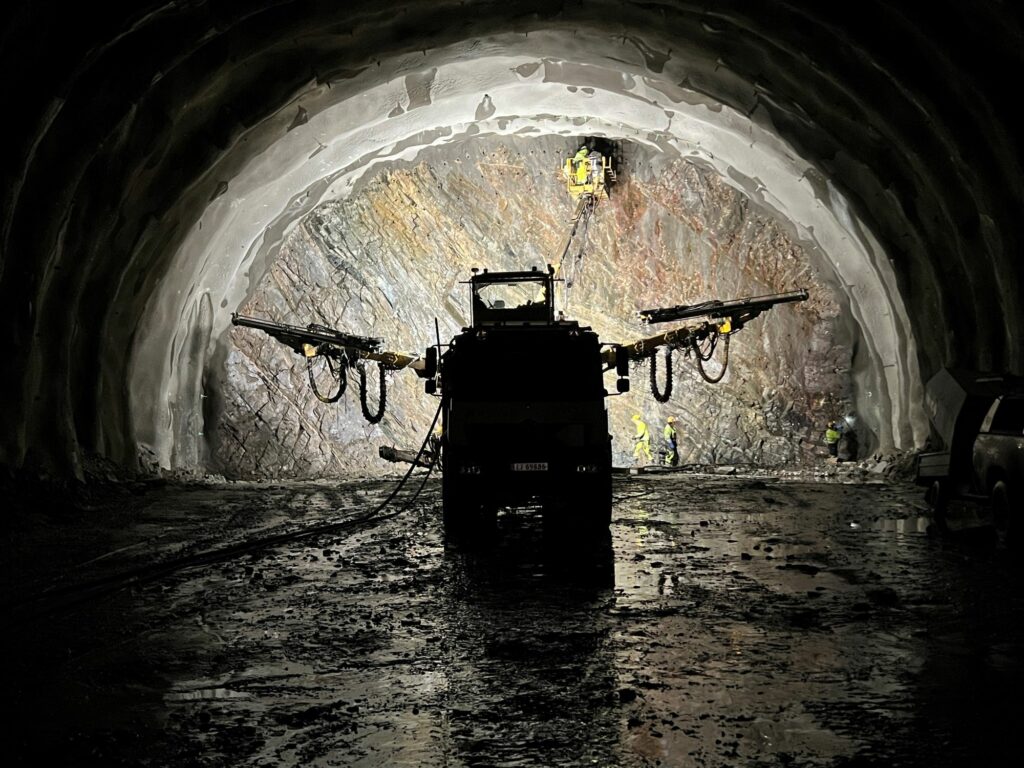 "We now have finalized the tunnel excavation in Moss," stated tunnel manager Nils Martin. "1560 blasts and a total of about 2.500.000 tons of rock has been removed from both the two tunnels and access and emergency tunnels."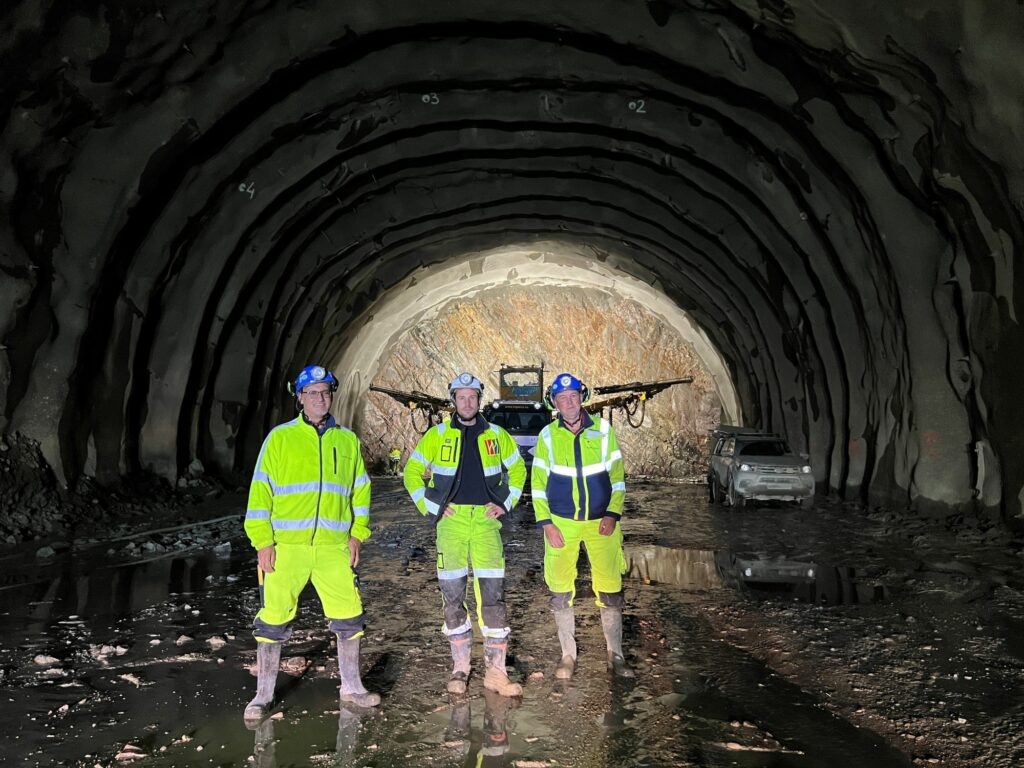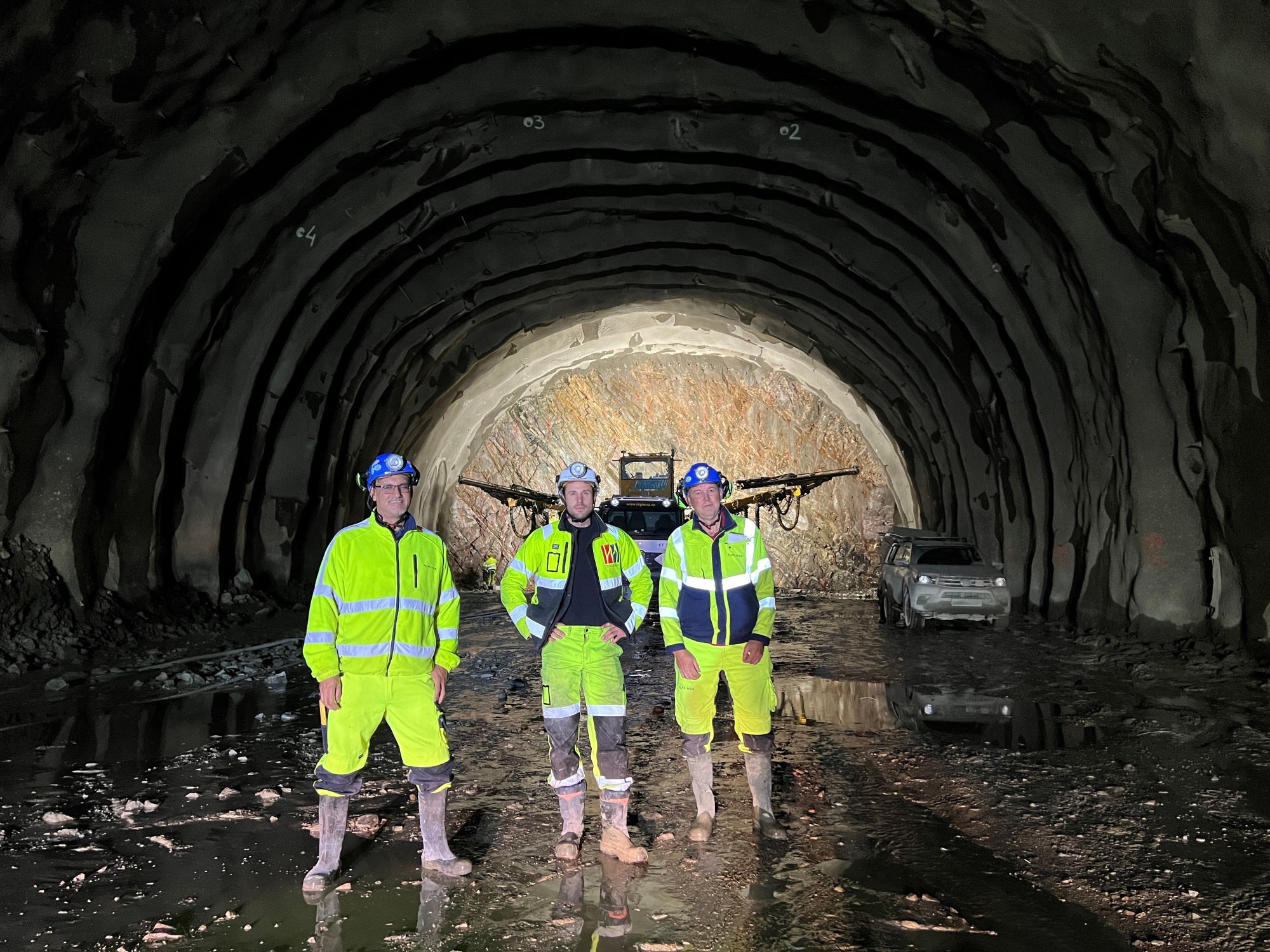 The project celebrated the milestone with cake from the client Bane NOR, and nice greetings by project director Bane NOR, Eirik Harding Hansen and project director MossIA, Carsten Rosskamp. The tunnel worker Ralph Løfstrand got the honour to make the first cut of the cake.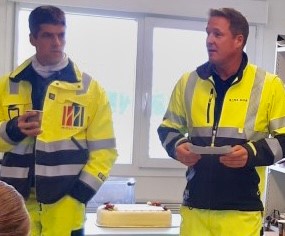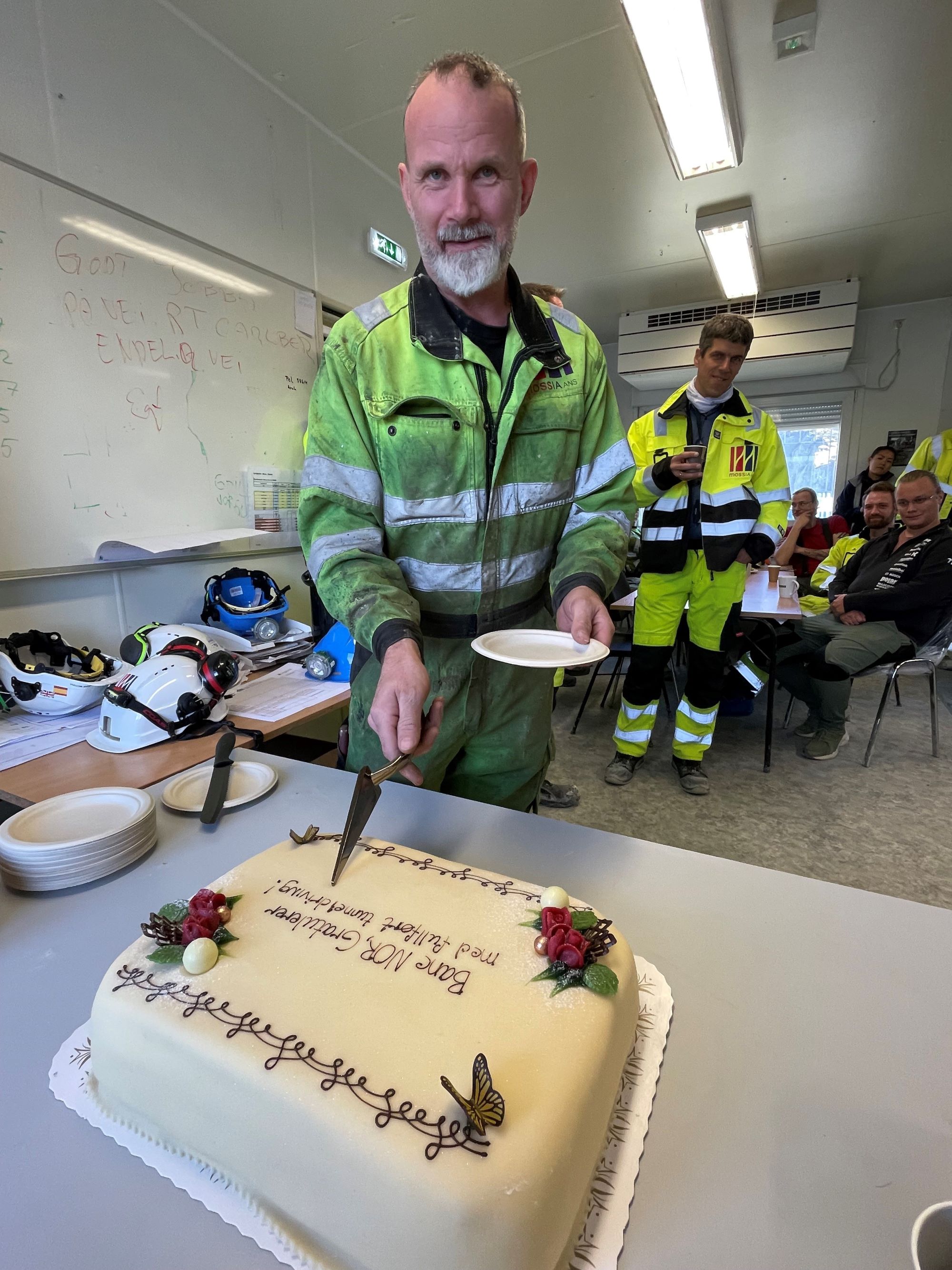 "Our crews have worked diligently to excavate this part of the tunnel work and we at MossIA are proud to finalize the excavation safely," said Carsten Rosskamp.
"Follow-up work now remains in the form of leveling and smoothing layers with sprayed concrete, installation of membranes for watertightness and frost protection, casting of final lining, and establishment of trenches, drainages and foundations. A substructure or foundation will also be established for the further railway technical installations such as sleepers and rails", project deputy director, MossIA Juan Medina informs.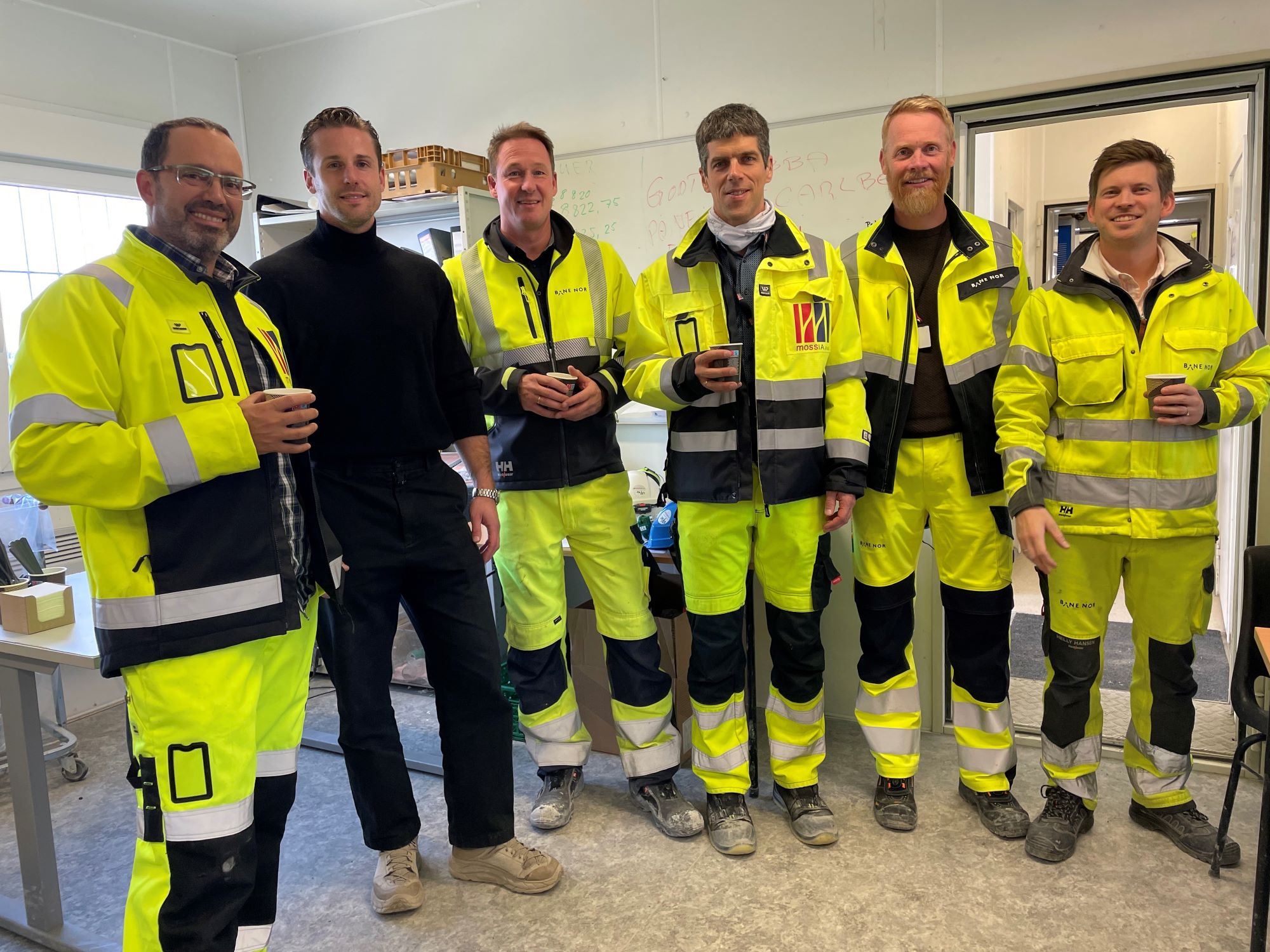 "Admittedly, all blasting has not ended. Some trench blasting remains in the Mossetunnel. The blasts fired here, however, are much smaller than the main blasts that many who live close to the tunnel routes have noticed. We would like to thank all affected for their collaboration and patience", Nils Martin concludes.
SMS 2A project
The SMS 2A project is an essential part of Bane NOR's InterCity investment in Norway and will be completed by the joint-venture company MossIA which consists of Implenia Norge and ACCIONA.
Bane NOR and MossIA is building 9 km. new double-track railroad through Moss, with two new tunnels consisting of Mossetunnel in the north and Carlberg tunnel in the south. MossIA will deliver a product prepared for railway engineering installations in 2025.