About MossIA ANS
As part of its InterCity initiative Bane NOR has awarded contract to build a new 10 km double track railroad through the city of Moss to MossIA ANS.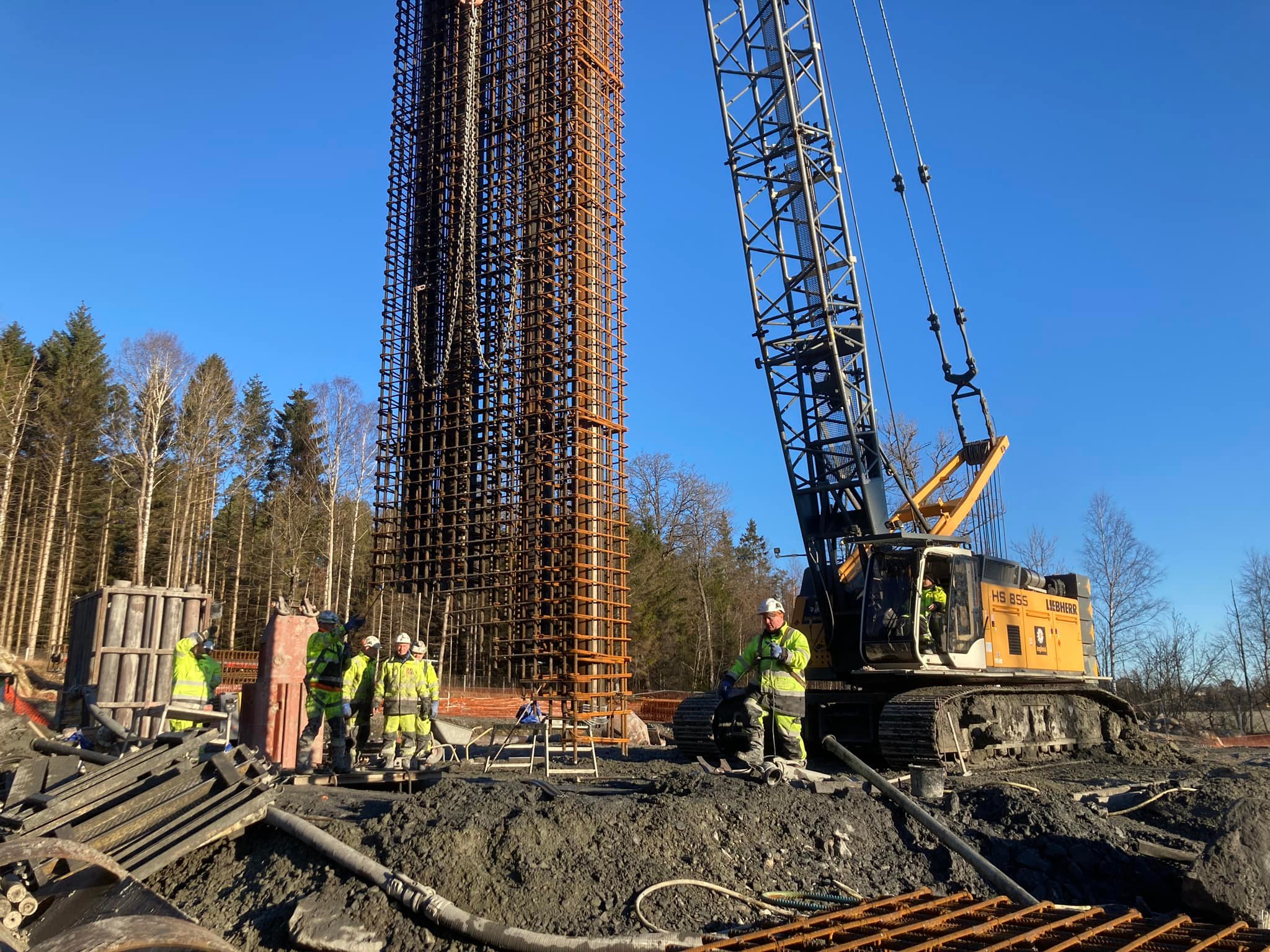 MossIA ANS is a joint venture between Implenia Norge AS and ACCIONA Construcción S.A
Implenia and ACCIONA are international leaders in sustainable infrastructure who have combined their resources in a fully integrated partnership to complete the railway between Sandbukta in the north and Såstad to the south.
MossIA is organized as a responsible Norwegian company and is located in Moss with a head project office in sentrum and construction offices located at the following construction sites: Carlberg, Larkollveien and Verket. As of today, MossIA has nearly 220 employees represented by approximately 23 nationalities, and its workforce is comprised of approximately 20% female and 80% male employees.
About ACCIONA

ACCIONA is a leading provider of sustainable infrastructure solutions and renewable energy projects worldwide. The service offering encompasses the entire value chain, from design and development to operation and maintenance. The company is present in over 40 countries and is committed to contributing to economic and social development in the communities in which it operates. ACCIONA is a leader in the transition to a low-carbon economy by working on quality and innovation process criteria, thus achieving efficient use of resources and environmental considerations in all its projects.
About Implenia Norway

Implenia is a contracting company specializing in complex infrastructure projects in Norway.
Implenia Norway can demonstrate many years of experience and expertise in complex infrastructure projects across the country. The company offers services in road and groundwork, water and sewerage, concrete structures, bridges, tunnels and storage rooms, water and frost protection, mountain protection and environmental services. Implenia Norway is part of the group Implenia Group, the leading supplier of construction services in Switzerland. The Group also has a strong position in the German, Austrian and Scandinavian infrastructure markets. Implenia was established in 2006, but can look back at around 150 years of construction history. The company has specialized expertise and focuses on a sustainable balance between financial success and corporate social responsibility.