Local Emergency Services Visited the SMS 2A Project
MossIA carried out Health Safety and Environment (HSE) Week in week 40.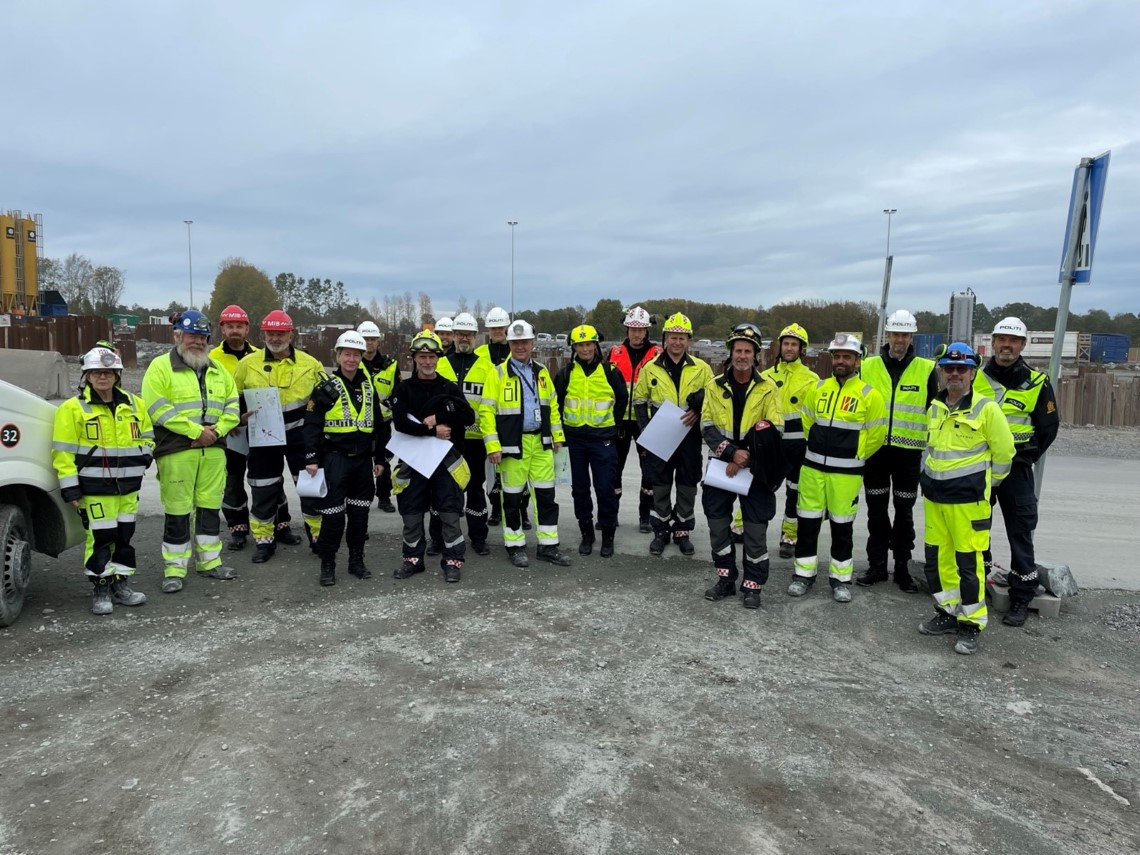 20 representatives from the local police, fire and ambulance services spent a full day with MossIA and Bane NOR to learn about the project. For MossIA, safety always comes first and good cooperation between the emergency services and Bane NOR is therefore critical.
The topic for the visit was measures for safety and emergency preparedness. The emergency services were given the opportunity to visit the entire project, including the Moss- and Carlberg tunnels. The visit facilitated information sharing and dialogue about security measures with emphasis on access as well as meeting places in the event of a serious incident.
A good understanding of the project, sharing of safety procedures and mapping of meeting points and construction routes is critical in a serious situation.
We thank the local emergency services for the visit and for sharing their experiences with Bane NOR and MossIA.