MossIA reached important milestone by completing jet grouting activities at Circle K worksite in Moss centre
MossIA celebrated this important milestone Wednesday, October 6 with coffee and cake with 70 colleagues and guests.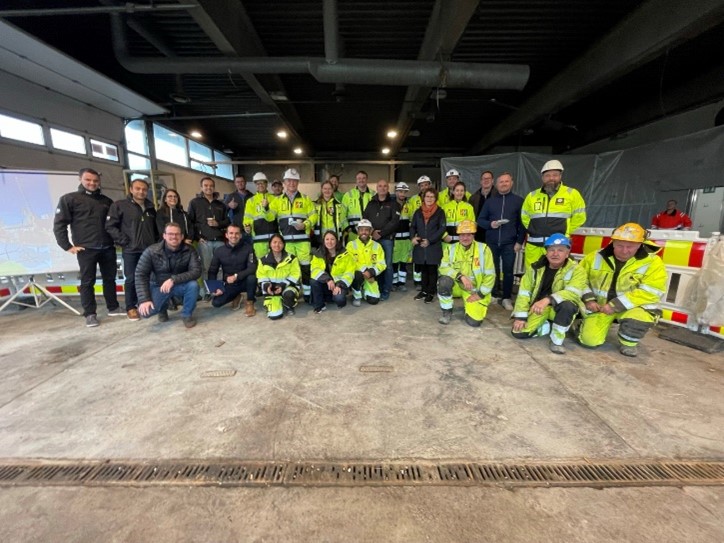 The works at the Circle K location started in April 2021 and were completed without serious incident and on time. In order to build the future Moss railway tunnel safely under this location with low rock overburden, extensive jet grouting has been performed with our subcontractor Keller by placing 650 jet grout columns to stabilize the soft soil by creating a solid concrete block.
"Completion of jet grouting at Circle K is a significant milestone. We finished the works on time and most importantly without incident during a pandemic," said MossIA project director Ragnar Reitan.
Key facts
650 jet grout columns
2,420 meters produced columns
Approx. 3,700 tons of cement
SMS 2A project
The SMS 2A project is an important part of Bane NOR's InterCity initiative and will be completed by the joint-venture company MossIA which consists of Implenia Norge and ACCIONA.
A double track is being built through Moss municipality, from Sandbukta in the north to Såstad in the south. The project consists of 10 kilometers of new double track through the city of Moss with two new tunnels consisting of the Moss tunnel in the north and the Carlberg tunnel in the south, in addition to a new train station in Moss centre.