MossIA started activity at Mossehallen in week 24
The work on the escape tunnel opening, which comes out at Mossehallen, has started with a strong emphasis on safety.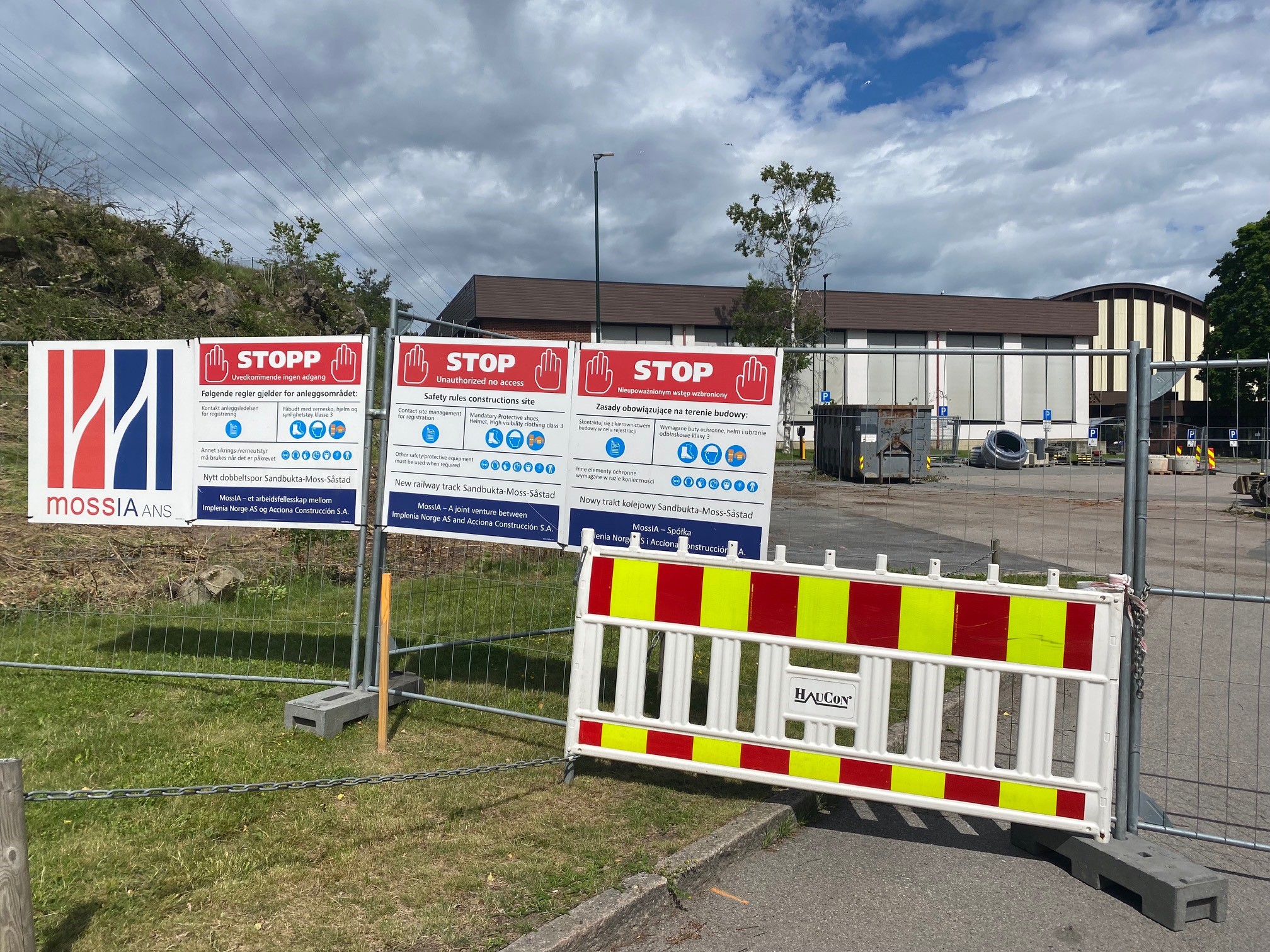 The preparations for the escape tunnel opening at the southwest corner of Mossehallen involve making a large cut with enough height to make room for the tunnel portal.
The tunnel operation consists of drilling, blasting and removal of blasting stones as well as securing rock removal.
Risk assessments and secure job analysis have been completed prior to start-up. And traffic safety measures have been implemented with gates, fences, signage and stoplight regulation.
The first blast for the tunnel opening will take place in August, followed by construction traffic in and out of Nesparken.
Tunneling from the outside is assumed to be completed during August and then a concrete portal will be built at the entrance to the tunnel. The area is slated to be completed in November.
Read more about the activity at Mossehallen on Bane NOR's website.